Shellshock Distribution, established in 1996, is an independent, UK-based, national and international music distributor.

Our services include sales and distribution of physical product to all UK and Ireland music retailers (independents, chain-stores, on-line platforms etc), efficient label management/client relations, European representation and international sales, co-operative advertising, marketing, planning and placement. We offer comprehensive worldwide digital distribution to all platforms.
Suppliers:
If you are interested in Shellshock's distribution services, please email info@shellshock.co.uk in the first instance.
Customers:
UK & Irish retailers who already have a trading account with our logistics partners Proper Music Distribution can order Shellshock distributed titles via their Proper Music Distribution account.
International customer enquiries should be addressed to chris@shellshock.co.uk
All other enquiries should go to info@shellshock.co.uk please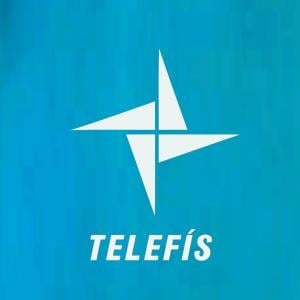 Telefís
a Dó (Dimple Discs)

Release date : CD & CASSETTE - 07 Oct 2022, LP - 20 January 2023
CD [DEEDEE014CD], CASSETTE [DEEDEE014CAS], LP [DEEDEE014LP]
Telefís is Cathal Coughlan & Jacknife Lee.
Features guest appearances from Sean O'Hagan, Will Sergeant, A Certain Ratio and Jah Wobble.
Available on CD, Ltd edition cassette and limited RTÉ Blue Vinyl LP with poster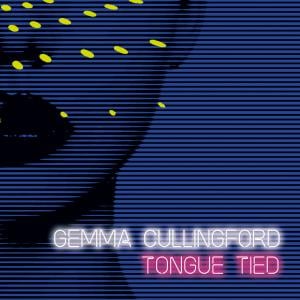 Gemma Cullingford
Tongue Tied (Elmo Recordings)
Release date : 02 Sept 2022
CD [ELMO1CD] LP [ELMO1LP]
Tongue Tied is the sophomore album from Gemma Cullingford. Tongue Tied blends many styles of electronica from 70's experimental and new wave, early 80's electro, acid house and techno to noughties electro clash, topped with her own vocal style to produce a unique and fresh sound.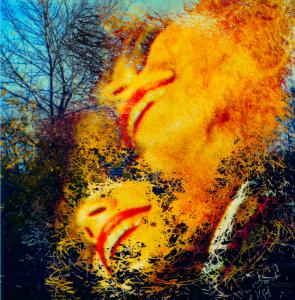 Breathless
See Those Colours Fly (Tenor Vossa)

Release date: CD - 29 July 2022 LP - 05 August 2022
CD [BREATHCD24] LP [BREATHLP24]
Dreamlike and Hallucinogenic, a hazy luminosity billows from every pore of Breathless' forthcoming album See Those Colours Fly. The music of Dream-Pop Melancholics, Breathless has never been the sort to be hurried - after all, See Those Colours Fly, mixed by Kramer, is only their third new release this century. But while progress on the group's eighth album was unavoidably delayed by a stroke of cruel misfortune - not to mention the realities of the global pandemic - the finished work is one of their finest, brimming with melody, transfigured by its long period of gestation and the changes fate imposed on their creative process.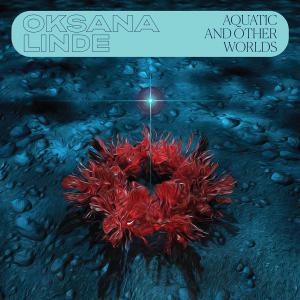 Oksana Linde
Aquatic and Other Worlds (Buh Records)
Release date : 15 July 2022
LP [BUHR160] Very Limited Peruvian Pressing
'Aquatic and Other Worlds (1983-1989)' marks the debut release proper by Oksana Linde. The daughter of Ukrainian immigrants to Venezuela, Oksana was born in Caracas, 1948 and began making electronic music in the early '80s
"An essential discovery. Halfway between Delia Derbyshire and Laurie Spiegel, it makes for a deeply hypnotic experience" - Shindig 5*****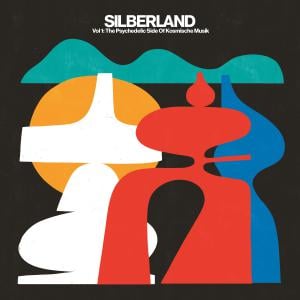 Silberland Vol 1 : The Psychedelic Side of Kosmische Musik 1972-1986
Various Artists (Bureau B)
Release date: 01 July 2022
CD [BB413] LP [BB413LP]
Fellow humans, Bureau B invite you on an expedition to Silberland, a singular span of spacetime created by Germany's sonic futurists of the seventies and eighties. Embracing the early electronics and tape experiments of the sixties' avant-garde, these artists aimed to boldly go, eschewing small steps for giant leaps into a nebulous and novel sound
.
Jo Dog And Paul Black's Sonic Boom
Everybody Rains On My Parade (Black City Records)
Release date CD: 13 May 2022 LP: RSD 2022 exclusive 23 April 2022
CD [BCRCD002] Red colour LP [BCRLP002R] LP [BCRLP002]
Second album from Jo Dog and Paul Black's Sonic Boom, Everybody Rains On My Parade' takes the listener on an effortless and beautiful rock 'n' roll journey that captures the true essence of timeless song writing at its best. Jo Dog Almeida is best known as the guitarist with UK sleaze rockers The Dogs D'Amour. Paul Black is a veteran of the Hollywood rock scene, notably the founding member, original singer and songwriter with multi-platinum rockers LA Guns and his follow-up band Black Cherry.
Yasuaki Shimizu
Kiren (Palto Flats)
Release date : 22 April 2022
CD [PF011] LP [PF011LP]
By the early 1980s acclaimed saxophonist, producer and composer Yasuaki Shimizu had established himself on the Japanese new wave scene, producing many important experimental pop records and releasing several albums as the bandleader of Mariah. Unreleased until now, Kiren represents an important period of Shimizu's artistic expression, an artist at his peak, while successfully exploring the intersections of fusion, synthpop, new wave, and jazz.
Sofi Tukker
Wet Tennis (Sofi Tukker)
CD release date: 29 April 2022
CD [STCD002] LP [STLP002 - 19 August 2022]
Sofi Tukker, the genre-defying duo of Sophie Hawley-Weld and Tucker Halpern, is celebrated for their inclusive and global perspective on electronic music as well as their works themes of liberation, unity, and self-empowerment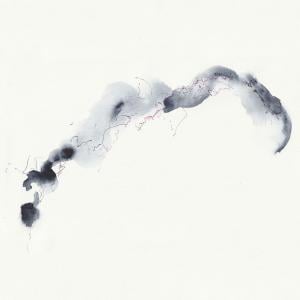 Lightning In A Twilight Hour
Overwintering (Elefant Records)
Release date: 1 April 2022
CD [ER1276] LP [ER1276LP]
The new album from Bobby Wratten (The Field Mice, Trembling Blue Stars), recording as Lightning In A Twilight Hour. A collection of eleven songs in collaboration with Ian Catt; a partnership dating back to the earliest days of the The Field Mice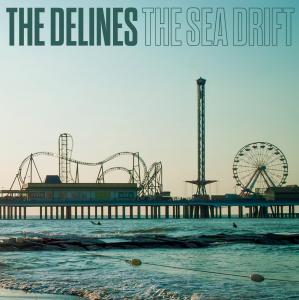 The Delines
The Sea Drift (Decor Records)
Release date: 11 Feb 2022
CD [DECOR58CD] LP [DECOR58LP]
The third album proper for 'Country-got-Soul's finest, The Delines, on Decor Records sees them exploring the US Gulf Coast, not far from where Amy Boone grew up. The songs in this
cinematic opus all focus around this area and are inspired by when Amy asked Willy Vlautin to write her a song like Tony Joe White's 'Rainy Night In Georgia' after her tragic accident
being hit by a car in 2016 and her 3 year recovery. Produced by John Morgan Askew at his Bocce studios just outside of Portland, Oregon.
Wovenhand
Silver Sash (Glitterhouse)
Release Date 11 Feb 2022
CD [GRCD1003] LP [GRLP1003] LP [GRLP1003LTD]
Glitterhouse Records is extremely happy to announce the release of the new Wovenhand album. "Silver Sash is a totally unique record for Wovenhand. all done at home, lots of electronics, mixed during a pandemic, backs to the wall. It's another feather in the wild hat that is the wovenhand catalog." - Chuck French

Telefis
a hAon (Dimple Discs)
Release Date 4 March 2022
CD [DEEDEE006CD] LP [DEEDEE006]

A unique electronic pop collaboration between two Irish iconoclasts - acclaimed producer Garret "Jacknife" Lee (U2, REM, Two Door Cinema Club) and singer-lyricist Cathal Coughlan (Microdisney, The Fatima Mansions)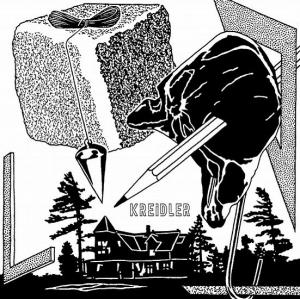 Kreidler
Spells And Daubs (Bureau B)
Release Date 28 Jan 2022
CD [BB389CD] LP [BB389LP]
For all of their Krautrock attributions, Kreidler never tire of reminding us that their musical development stemmed from a love of British pop music. So you might say the co-op with Peter Walsh is a match made in heaven. His illustrious mixing and production skills have lifted works from Shalamar or Lynx to Heaven 17 to Scott Walker, Pulp or FKA Twigs into other spheres. On SPELLS AND DAUBS, Walsh's methods and magic are especially audible in the spatial production, with his hallmark blend of depth and punch.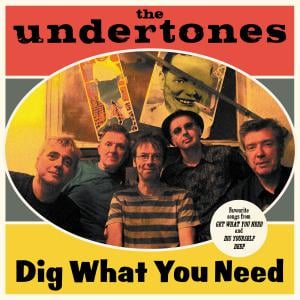 The Undertones
Dig What You Need (Dimple Discs)
Release date : 25 Feb 2022
CD [DEEDEE003] LP [DEEDEE003LP]
A 'best-of' collection that focuses on the band's post-reformation catalogue from 2003-2007. All music digitally remastered
All music appearing on vinyl for the first time. All tracks completely remixed by acclaimed producer Paul Tipler
The Monochrome Set
Allhallowtide (Tapete)

Release date : 11 March 2022
CD [TR500] LP [TR500LP]
Having amassed a formidable catalogue of releases on a number of key labels over 5 decades, including Rough Trade, Dindisc and Cherry Red, The Monochrome Set are ready to release their new studio album on Tapete Records - the bands home for the last eight years and five albums. Bid is joined in The Monochrome Set by fellow original Andy Warren on bass, Mike Urban on drums and newest recruit Athen Ayren on keyboards.

Soft Machine
Facelift France And Holland (Cuneiform)
Release date : 25 March 2022
CDX2+DVD [RUNE495]
Elton Dean - Alto sax, saxello Lyn Dobson - Soprano and tenor sax, flute, harmonica, vocals Hugh Hopper – Bass Mike Ratledge - Hohner Pianet, Lowrey Holiday Deluxe organ Robert Wyatt - Drums, vocals. As broadcast on the French TV programme Pop 2, the film of Soft Machine's concert at Paris' Théâtre de la Musique, which constitutes the main course of this release, stands as an exceptional document of the band at, arguably, its artistic peak. Disc 3 presents a previously unreleased performance at Amsterdam's Concertgebouw Jan 1970